Wouldn't it be nice if we could just snap our fingers together and drop 5 pounds at a clip?  SNAP – Those old pants fit again.  SNAP – I feel healthier.  SNAP – Maybe I can wear that bathing suit to the beach.  SNAP – I look damn good.
Unfortunately, it's just not that easy.  For many of us, losing weight is going to require a serious amount of determination and hard work.  Simply losing weight isn't always the issue, but maintaining the new figure can be considered even more challenging.  This is something many of us struggle with on a daily basis.  Thankfully, there are some solutions out there to help us lose serious amounts of weight and/or keep off those pesky pounds once you've put the hard work in to lose them.
12 Tricks to Quickly Shed Fat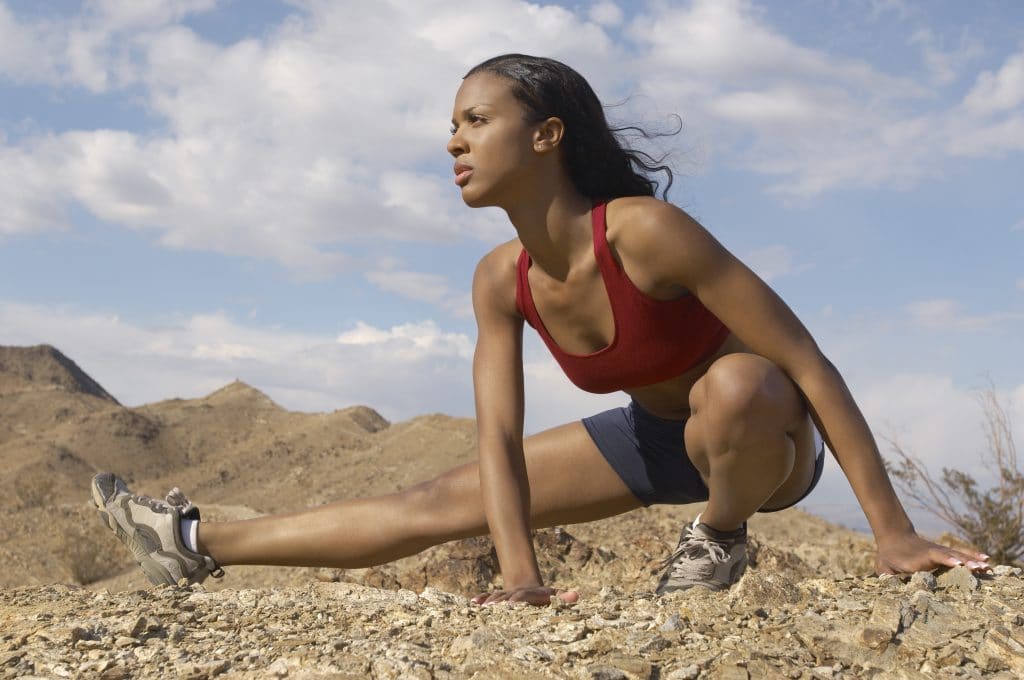 Obviously we all understand that what we're doing today isn't going to cut it.  Not if we're trying to really make a healthy difference and lose stubborn visceral fat, like that pesky belly fat, resulting in weight loss.  After much deliberation and conversation, we're able to provide you with a list of 12 things that each of us can do to help us lose weight.  Changing your lifestyle is going to be key, but let's take a look…
Eat breakfast.   You wouldn't believe just how many people skip breakfast.  It's difficult to find the time to prepare a good morning meal, so many of us just grab a cup of coffee and head out the door and off to work.  Take the 60 seconds to spread some peanut butter on a slice of wheat bread and drink a bottle of water to go with it.  Or maybe grab a hand full of almonds and an apple.  If you've got the time, prepare yourself some eggs!  All of these will keep the calorie count down but help jump-start your metabolism.  By eating a small breakfast, you're far more likely to lose weight than by skipping breakfast entirely [1]. –Especially because you won't be quite as hungry come lunch time!
Keep snacking, but change the foods. Don't continue eating bags of chips or candy bars for a mid-afternoon snack.  Make sure you go grab yourself some dried fruit to replace the chips or maybe some veggies to replace the candy bar.  If you aren't a big vegetable fan, try coating them in a thin layer of caramel, chocolate, or dipping in a low-fat dip.  These types of snacks will still be lower in calories and fat than the garbage you've been snacking on [2]!
Drink water. Drink a lot of water.  Make sure you drink a full glass before you eat your meals and while you're having a snack.  Water will help keep you full and prevent the annoying hunger pains that make us cave in to unhealthy snacking habits.  In addition to hunger prevention, water is fantastic for your body for a variety of other reasons [3]… but you know that already, right?
Join a gym or start working out on your own. If you're not one to normally work out, it's time you try that.  The single best thing you can do to help lose weight quickly is burn calories.  Exercise not only burns calories but promotes the extended escalation of your metabolic rate.  If you can hit the treadmill or go for a walk outside and that's something you never really do, you're going to start seeing a difference in no time.  Remember to stay hydrated!
Walk fast.   If you're walking around town, around the office, or around your home… walk fast.  Speeding your pace increases the amount of calories that you burn significantly.  If you walk at a brisk pace from point A to point B, you burn off double the calories as you would simply strolling along at your usual, more comfortable pace [4].  Walking quickly is one of those things that people can do without even changing anything in their lifestyle.  It can make all the difference in the world.
Going along with the theme of number five, try to take the stairs. Taking the stairs rather than riding in the elevator will obviously increase the amount of calories that you're burning during day to day life [5].  If you can handle it physically and don't mind a little hot flash, try to climb the stairs at a rapid pace!
Stand, don't sit. If you work in an office setting, do what you can to try to get a standing working station.  They make them.  Standing burns off calories, believe it or not.  There are other benefits to standing as well.  It improves your digestive system, creates self-confidence, and can improve your posture [6].  Sitting doesn't really do much for you… or your spine.
The dreadful portion control. Don't stuff your face full during every single meal like you just got out of prison and haven't had a decent meal in a decade.  You'll eat again in a few hours!  Make sure you're making the most out of your meals by including all the greens and proteins you need to stay fit, healthy, and stave off hunger.  Don't over-due it.  Just because you go to an all you can eat buffet, doesn't mean you need to eat the entire buffet.  Obviously the amount of calories you're eating is as important as the exercise that you're doing to try to lose the weight.  Hint: Make sure you drink that glass of water before indulging in your meal.
Eat some serious amounts of soluble fiber. Soluble fiber has been proven to reduce the overhang in your tummy and lower the visceral fat content in your midsection altogether [7].  Check out some of the articles available to you out on the internet with a variety of foods and recipes you can make and eat to increase your soluble fiber intake.
Do you like coffee? What about tea?  Maybe a little bit of pure chocolate?  No?  Try taking some caffeine pills or having some zero-calorie soda, at the least.  Caffeine has been proven to enhance your metabolic state, thus increasing the amount of calories that you're burning [8].  Having a couple of cups of coffee or tea each day is a popular practice for fitness freaks and those who are really looking for that extra push to lose weight.
Don't woof down your food as quickly as you can. Enjoy your meal and the company around your dinner table.  Make sure you really take your time to consume your meal.  By eating slowly, you give your body a chance to start the digestion process without having an entirely full belly.  This means that you're going to feel content much sooner and you won't want to just keep shoveling food into your pie hole.  Again, make sure you had that glass of water prior to your meal.  Recognize a theme here?
You'd never consider this without hearing about it, but not getting enough rest is one of the leading causes of unwanted weight gain [9]. Make sure you're getting a stead 6 to 10 hours of sleep, each and every night.  If you're unable to get the suggested amount of sleep on any given night, make sure you're able to cozy up and get a nap during your day.  If you're not getting proper sleep, especially if it's happening on a regular basis, any effort you make to lose weight is a lost cause.
Weight Loss Supplements Available to You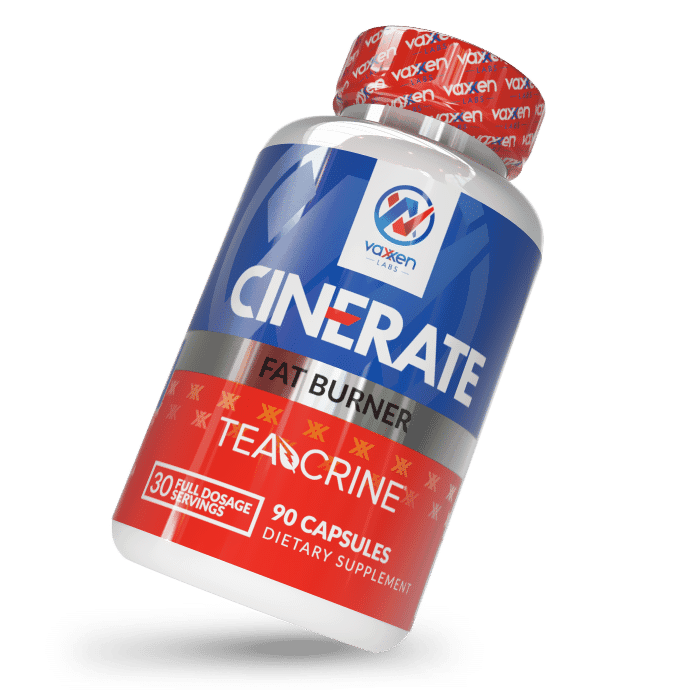 In addition to all of the changes that you can make to your everyday lifestyle, you can take a few supplements to help you realize all the hard work that you've been putting in. Supplements can also help you lose weight faster and get the results you are working so hard to achieve.  Be sure to understand the possible effects that each of these supplements could have on you, especially if you have some medical conditions to consider.
Note that you should not mix Hydroxycut and Garcinia Cambogia together.  This can cause some serious medical situations, sometimes requiring immediate attention.
It Isn't Magic
As with anything in the world of health and fitness, losing weight takes hard work and determination.  If you wish to lose weight quickly, it takes even more than just that.  It takes self-discipline and persistence.  To keep yourself from getting discouraged, try to find a friend that wishes to achieve the same or similar goal as you.  Have a friendly challenge with each other to see who can drop the most weight in the shortest amount of time.  Remember not to sacrifice health for beauty.  You still need to eat and get the important vitamins and nutrients that are found in the main food groups.  If you don't have a friend that is looking to accomplish the same type of goals, keep a journal.  Weight yourself weekly and set goals for yourself as a healthy competition to push yourself harder during your workouts.  This will also help you fight those urges to enjoy that unnecessary can of soda or bag of chips.  Take a full body selfie each week if you really need something visual to fuel the motivation.  So long as you stay hydrated and don't deprive yourself from food completely, you'll be able lose weight fast without causing harm to your body.  After all… it's not magic!
References