Latex Free Nitrile Exam Gloves (100 Count)
Latex Free Nitrile Exam Gloves (100 Count)

Vaxxen Labs Nitrile Exam Gloves – Affordable Quality At Maximum Safety!
These medical grade nitrile exam gloves protect the hands from contamination and chemicals while users work in healthcare exam rooms, food processing, household cleaning, industrial manufacturing, and more. These gloves are medical-grade with 4 Mil thickness for superior strength. They also have greater puncture resistance than natural rubber latex gloves.
Vaxxen Labs nitrile gloves have textured fingertips adding security and slip-resistance in wet and dry conditions. Using 100 percent nitrile, this eliminates possible allergic reactions for users with latex sensitivity. It's also powder-free so it can be worn for a greater length of time without irritating the skin.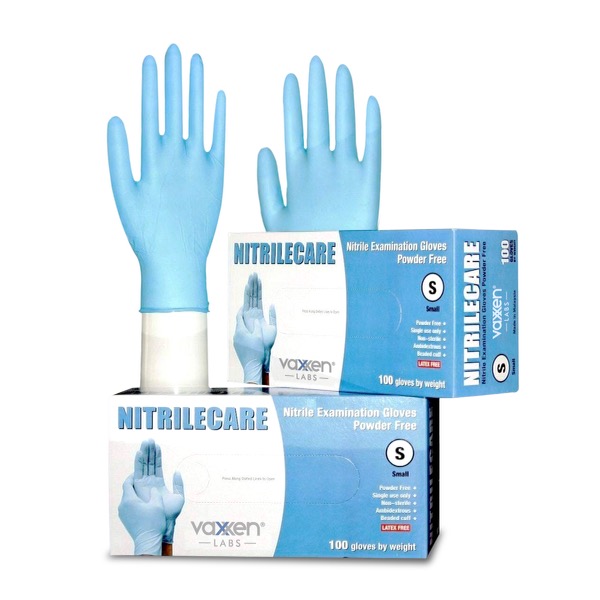 Latex Free Nitrile Exam Gloves (100 Count)