Lean Mass
$319.95 -16%
Earn up to 270 Reward Reward Points.
Sale!
Lean Mass
$319.95 -16%
Earn up to 270 Reward Reward Points.

THE ULTIMATE LEAN MASS STACK SHATTERS LIMITATIONS
We've combined 5 of our advanced, bestselling formulas to give you the ultimate stack. The LEAN MASS STACK is for anyone who wants to pack more lean mass onto their frame, consistently boost strength, and increase size. You'll quickly take your gains through the roof, elevate your training intensity, and recover faster with this wickedly effective combination of premium Vaxxen products. Even if you're a hard gainer, struggling to get bigger, this stack will help you gain more muscle, strength, and size.
Separately, each Vaxxen product in this stack delivers impressive results. However, when used together in this specific stack, you can expect lean, mean monster-sized gains in a matter of weeks. Shatter limitations and experience massive lean gains with NOREXX. Use AXXIS to further boost strength, size, and intensity. During your cycle, use PILLAR for total body support (including organs) and VAXXSTANE for a peak physique with a hard, ripped appearance. Lock in your gains with DESCEND at the end.
Vaxxen's LEAN MASS STACK gives you everything necessary to maximize lean muscle mass, strength, and size gains. Break through plateaus, and laugh at physical limitations. Unleash your body's full potential. Achieve the perfect physique. Get Vaxxen's LEAN MASS STACK and see results in 4 weeks or less.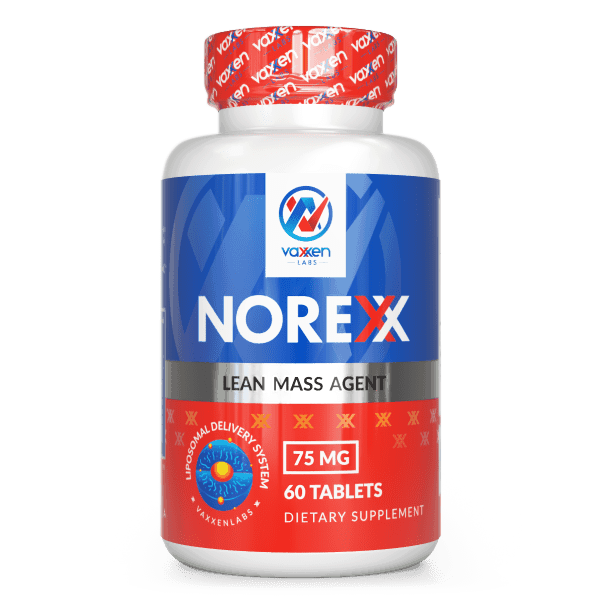 NOREXX

LEAN MASS AGENT

Get ready for rapid insane gains and more lean muscle. NOREXX is an advanced muscle-builder that uses a special two-step process to boost the body's testosterone levels without the ugly estrogenic effects. The result? Lean muscle mass and strength gains – fast.

NOREXX uses "time-releasing" esters and a patented liposomal delivery system for ultimate lean, dry muscle gains. The esters offer testosterone-enhancing benefits, muscle growth, and muscle thickening. The liposomal delivery system increases the bioavailability and absorption of each dose for faster, better results.

By using NOREXX as part of this stack (AXXIS, PILLAR, VAXXTANSE, DESCEND), you UNLEASH your body's full potential. Laugh at limitations. Get the body you deserve.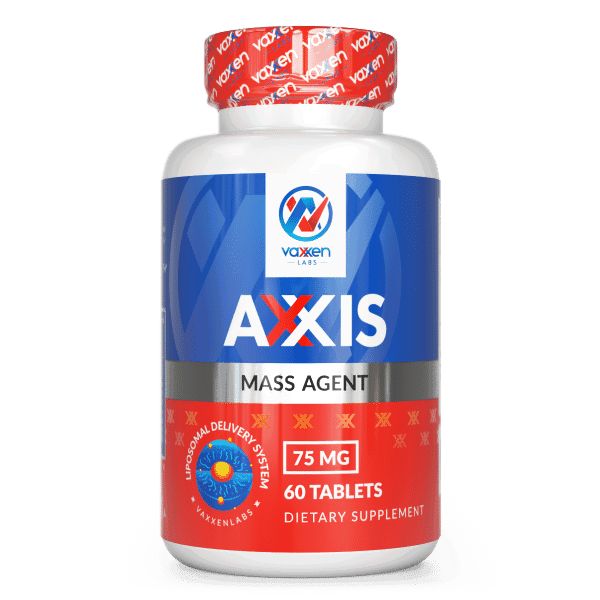 AXXIS

MASS AGENT

Whether you're a "hard gainer" struggling to get bigger or an athlete or fitness fanatic ready to blast through limitations for serious strength and muscle gains, AXXIS will help you break through plateaus for rapid results.

AXXIS is specially formulated to help boost your body's HGH and IGF-1 for more intense workouts, better performance, greater strength, and bigger gains. Using patented liposomal technology, every dose passes unimpeded through the body to promote an almost complete conversion and absorption rate of 99%.

When you stack AXXIS with ANDROXX, massive body transformation, strength, and lean muscle gains are all within reach … and yours for the taking.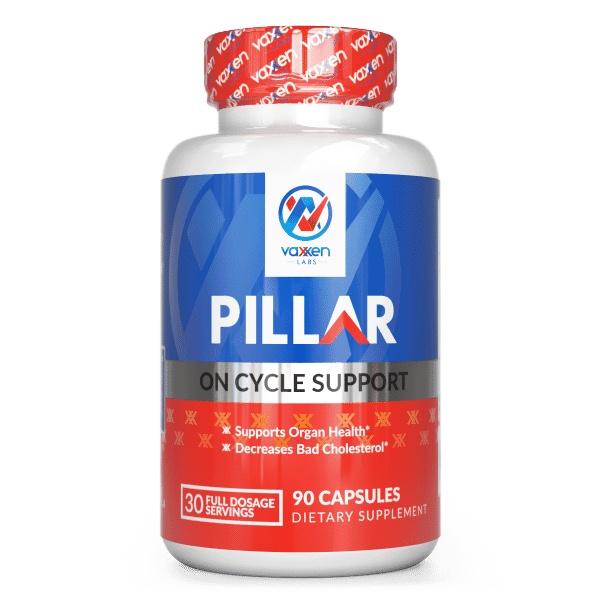 PILLAR

ON CYCLE SUPPORT

Strenuous training and nutritional supplementation place the body and its organs under substantial stress. That's why it's important to protect and preserve your body's organs from such negative side effects.

PILLAR supports, protects, and detoxifies the liver during cycles of supplementation (even pro-hormones) and strenuous training cycles. It's also formulated to help the body destroy free radicals, reduce inflammation, combat exercise-induced oxidative damage, and maintain a healthy blood pressure while on cycle.

While building a peak physique with NOREXX and AXXIS, you can help take care of the inside of your body – including the liver and prostate – by using PILLAR during your cycle. PILLAR gives your body and organs the support they need.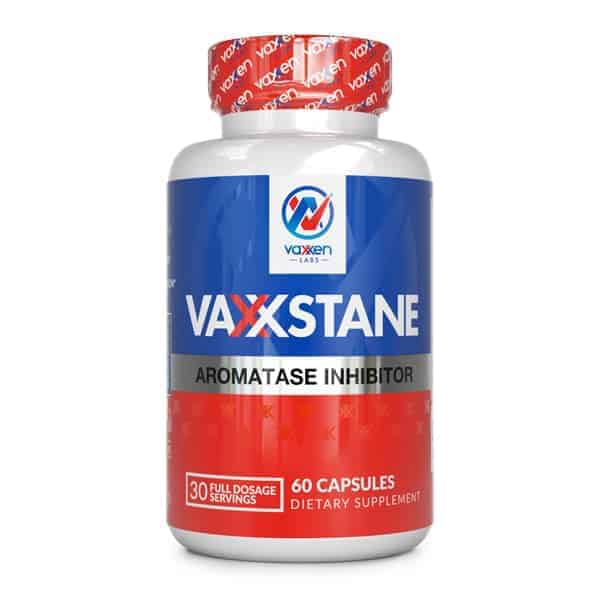 VAXXSTANE

AROMATASE INHIBITOR

For a peak physique with a hard, ripped appearance, VAXXSTANE is a critical part of any intense training and supplementation cycle. Without it, you're vulnerable to the unwanted side effects of elevated estrogen and cortisol such as bloating, water retention, gynecomastia, low libido, and sluggish recovery.

VAXXSTANE is formulated with an effective aromatase inhibitor that helps (1) destroy the enzyme "aromatase," which plays a key role in the body's biosynthesis of estrogen, (2) reduce cortisol production, and (3) support weight loss.

During and after your cycle with NOREXX and AXXIS, VAXXSTANE works nonstop to help prevent unwanted water retention, gynecomastia (man boobs), and other estrogen-related side effects. That's why VAXXSTANE is in the Lean Mass Stack.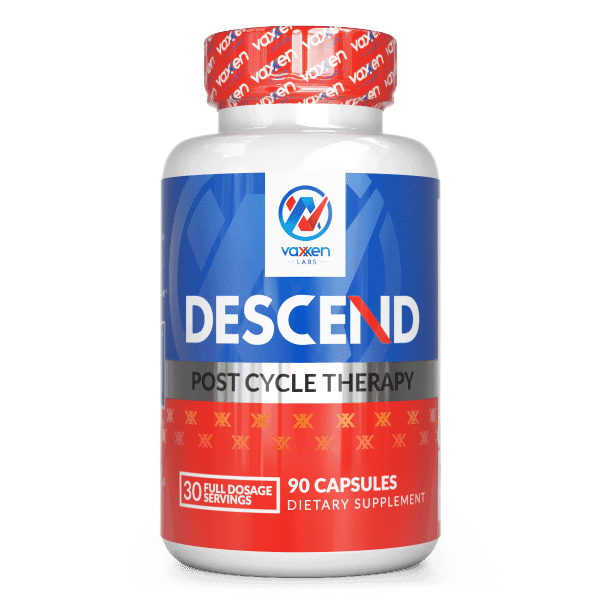 DESCEND

POST CYCLE THERAPY

Every successful cycle of hardcore training and supplementation includes an effective, pre-planned post-cycle therapy (PCT). Otherwise, you'll face some unpleasant side effects, including the loss of all your gains.

DESCEND gives you the perfect post-cycle therapy to help restore the body's hormones and internal organs to optimal levels. It's a specially-formulated PCT to help you keep all your gains, boost energy levels, recharge your body, and reduce recovery time at the end of your cycle.

After completing your cycle with NOREXX and AXXIS, use DESCEND for optimal recovery, hormone rebalancing, and results. Plus, each dose of DESCEND contains ingredients to help boost natural testosterone levels while revitalizing the kidneys, liver, prostate, and other major organs.