NATURAL KETONES TO FUEL YOUR ACTIVE LIFESTYLE
Pure Energy Without the Need of Sugar & Carbs
Why are people loving the ketogenic lifestyle? Because it works! Gone are the days where your energy levels resemble a roller coaster ride – the ups, the downs, and ultimately the abrupt stop. You end up energized, disappointed, and sulking in no time flat. What if you could fuel your active lifestyle all day long without having the spikes and dips in energy levels which zap your productivity and motivation? Now you can with the power of the KETO1 STACK. When you want to elevate your game and perform mentally and physically at the highest level and sustain that performance, KETO1 will not disappoint. And with a stack containing all three flavors, you can keep things fresh and delicious by switching up the flavors whenever your taste buds crave something different.
Push yourself to the limit and energize your body naturally without the use of sugars and carbohydrates. Allow your body to be more efficient through the use of BHB salts. Utilize stubborn body fat as energy by forcing the liver to convert your body's own fat storage into ketones to fuel your mind, body, and heart all while satisfying your appetite and helping you feel satiated throughout the day.
Stop allowing sugars and carbohydrates to run your life – you're in the driver's seat and have a hold of the wheel. Own it. Through the power of ketosis, you'll have (1) sustained energy to fuel your most intense workouts, (2) mental clarity and heightened concentration to stay focused all day at work, and (3) the ability to flip the switch and turn your body into a fat burning machine. With benefits like those, you'll be able to tackle each day regardless of what life throws at you.
KETO1
CARBOHYDRATE-FREE FUEL
This stack includes:
KETO1 Mint Chip – 30 servings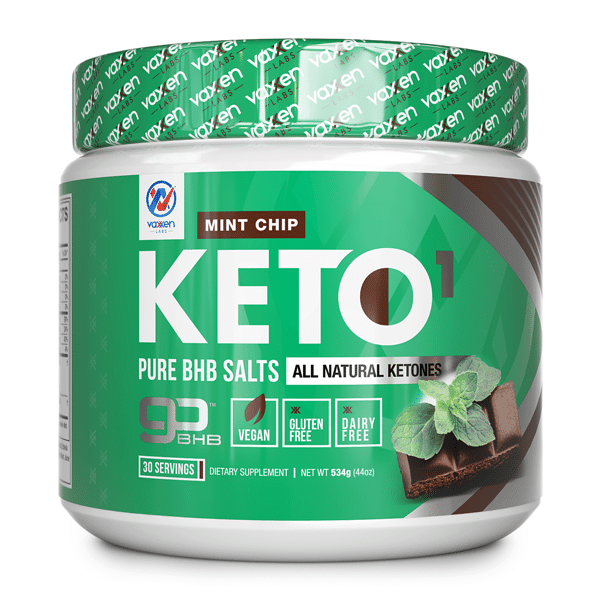 KETO1 Sour Apple (caffeine) – 30 servings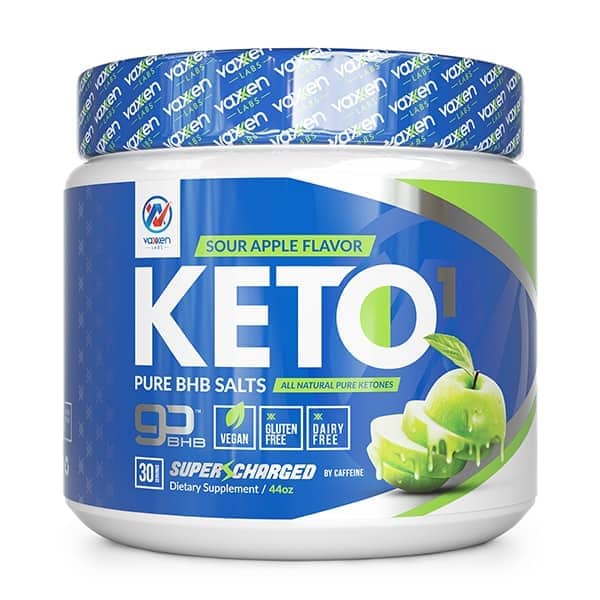 KETO1 Chocolate Raspberry – 30 servings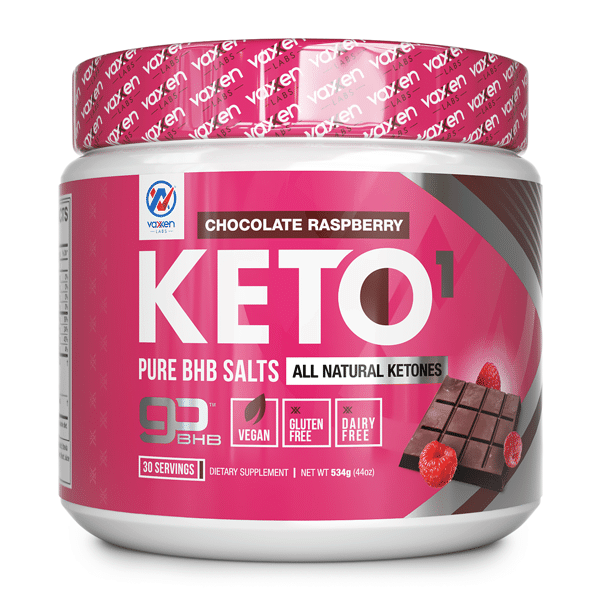 Life without sugar has never been so sweet! KETO1 is not only a delicious source of ketones, but it is naturally sweetened through the use of Stevia and Katemfe Fruit Extract. This combination eliminates the need for carbohydrates and sugars to be present in the formula to give it a delightful taste. Stevia has negligible effects on blood glucose and Katemfe Fruit Extract is calorie-free and has been shown to be 2,000 times sweeter than sugar – yes, you read that correctly.
The inclusion of Beta-Hydroxybutyrate (goBHB™) fuels your body naturally, even when no glucose is present. Supplementing with KETO1 tells the body to switch over and use the BHB source to energize the mind and body to allow you to maintain a high level of performance without the need for sugars and carbohydrates in your diet. KETO1 can give you the instant boost of energy you need to make it through grueling training sessions as well as boardroom meetings. Not only can KETO1 help fuel your day, but it can fuel your LIFE.
Through the help of KETO1, your body can effectively switch over from using glucose as energy to utilizing your own body fat – helping you get and stay lean. The ketones present will also allow you the ability to have enhanced focus and concentration. No longer will you be plagued by brain fog caused by sugars and carbs.
*Sour Apple flavor includes caffeine. If you enjoy the inclusion of caffeine in your diet, KETO1 Sour Apple contains 130mg of Caffeine Anhydrous per serving. If you are sensitive to stimulants you may either want to try one of our other caffeine-free flavors or consider starting with a ½ serving to assess your tolerance before trying a full serving.