BULK UP LIKE A BOSS
Build Monster Mass and Size
The Golias Stack Brings Out Big Gains
In this all-in-one mega mass-building stack, you get the perfect combo of 5 carefully-chosen Vaxxen products to help you bulk like a boss. The GOLIAS STACK is for anyone who wants mega muscle mass, size gains, and bulking. Get ready for rapid gains, whether you struggle to bulk up or simply want to be a big behemoth with bulging muscle. GOLIAS will definitely bring out big mass and size gains while supporting your entire body during and after your cycle. It also helps you avoid common undesirable bulking effects such as bloating, gynecomastia, and water retention.
Each Vaxxen product in the GOLIAS STACK holds its own every time. But when it's combined in this specially designed stack, you'll be a full-blown mass-building beast in no time at all. AXXIS uses patented liposomal technology to maximize absorption of its potent anabolic mass formula. WHEY XX gives your body 24 grams of premium protein per serving. PILLAR supports your entire body (including organs), while VAXXSTANE works nonstop against estrogenic effects. DESCEND gives you an essential post-cycle therapy (PCT) at the end, after you've packed on mass.
Vaxxen's GOLIAS STACK conveniently gives you the ultimate all-in-one answer to boosting your body's bulk, size, muscle mass, and strength. Whether you're looking for a serious size advantage, bulging muscles, or behemoth-sized gains … you're covered. Get Vaxxen's GOLIAS STACK for big results in just a few weeks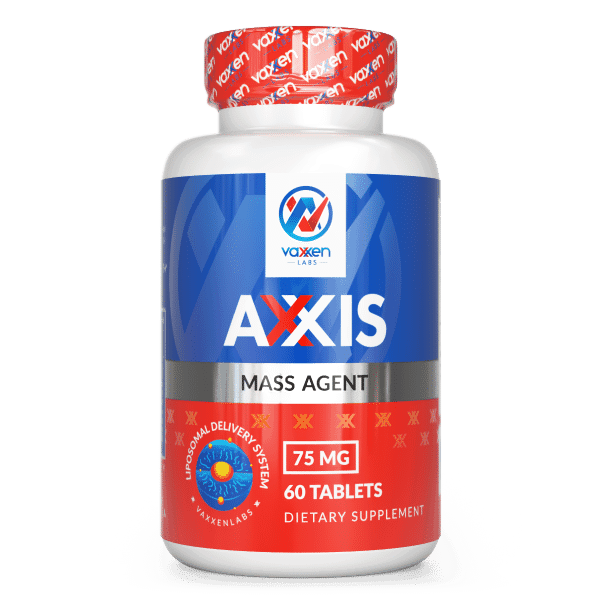 AXXIS

If you're ready to experience monster mass and size gains, AXXIS helps you get the job done – even if you're a hardgainer.

AXXIS gives you our most potent mass-building anabolic agent that was specifically formulated to stimulate rapid size and strength gains. It's a prohormone that the body can produce naturally, known as 4-DHEA(dehydroepiandrosterone). Inside the body, DHEA's role is to boost the production of testosterone and estrogen. The result is improved blood flow to muscles, production of essential hormones, muscle strength, and more.

When you stack AXXIS with WHEY XX (and the other formulas in this stack), you can expect massive size, strength, and muscle gains. If you're serious about bulking up, you need AXXIS and the GOLIAS STACK.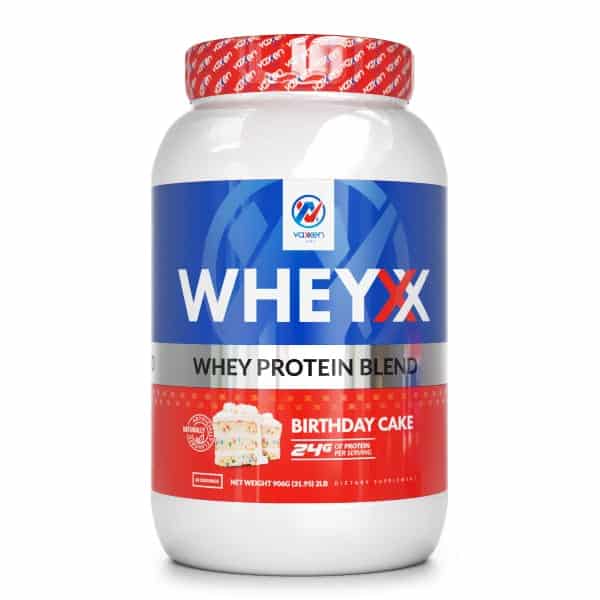 WHEY XX

PREMIUM WHEY PROTEIN BLEND

Promote more muscle growth, protein synthesis, and a bigger body with WHEY XX. Your body requires quality protein to help (1) repair the muscles you break down in the gym, (2) build new muscle, and (3) recover. WHEY XX is a premium whey protein blend formulated with whey protein concentrate, whey protein isolate (WPI), sunflower creamer, and two digestive enzymes so you get bigger, better results.

WHEY XX gives you 24 grams of protein per serving and only 125 calories with almost no fat or carbs. Reaching your daily protein requirement while keeping carbs and calories to a minimum is now easier than ever. Increase size, mass, and muscle without gaining a bunch of body fat.

Using WHEY XX is an important part of the GOLIAS STACK (AXXIS, PILLAR, EXXSTANE, DESCEND) that helps boost your body's ability to bulk up and build the perfect beast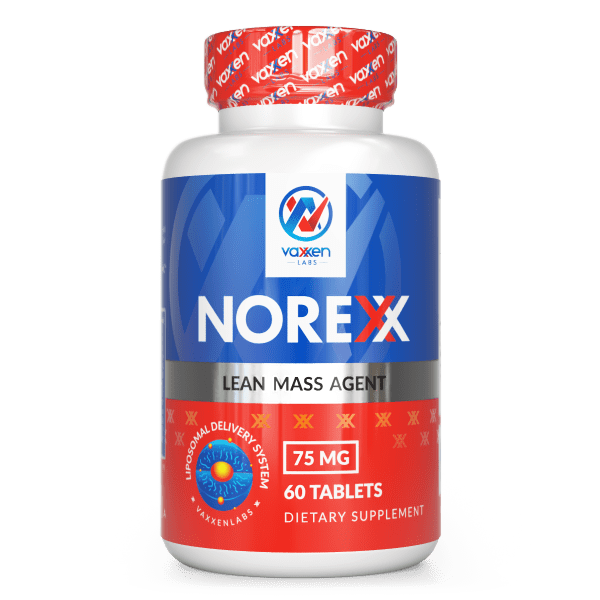 NOREXX

For extreme muscle growth, consistency is crucial. It requires the body to stay in an anabolic state for as much time as possible. NOREXX is a lean mass anabolic agent specifically designed to do just that. In fact, it's a potent pro-anabolic precursor that's six times more anabolic than testosterone. And the body metabolizes NOREXX much slower than testosterone, resulting in a considerably low estrogen conversion.

NOREXX is especially effective because of its 3 carefully chosen ingredients: (1) a powerful pro-hormone, (2) two time-releasing esters, and (3) the liposomal delivery system. That's why stacking NOREXX with AXXIS (4-DHEA) and ANDROXX (1-DHEA) helps builds staggering amounts of muscle – fast.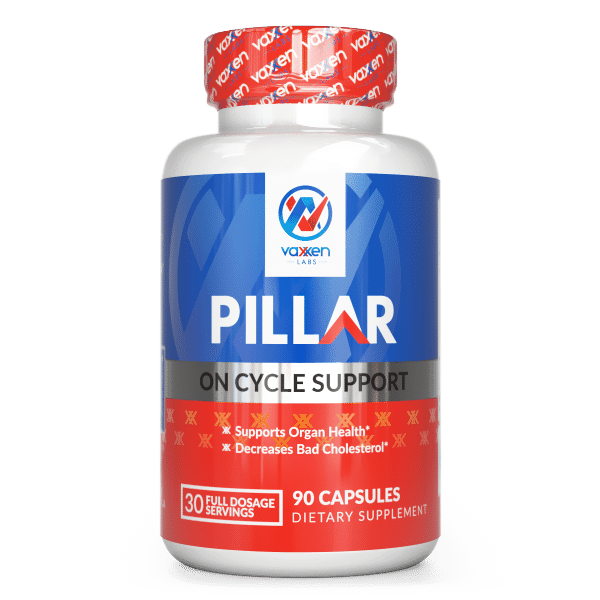 PILLAR

Mega mass building requires intense training and nutritional supplementation, which place considerable stress on the body and its organs. For that reason, the protection and preservation of the body's organs is important.

PILLAR protects, preserves, supports, and detoxifies the liver during bulking cycles of strenuous training cycles and supplementation (even pro-hormones). Its full-spectrum formula was created to combat exercise-induced oxidative damage, decrease inflammation, help eliminate free radicals in the body, and preserve a healthy blood pressure during the bulking cycle.

While building a massive physique with WHEY XX and AXXIS, give your body and organs the protection and support they need with PILLAR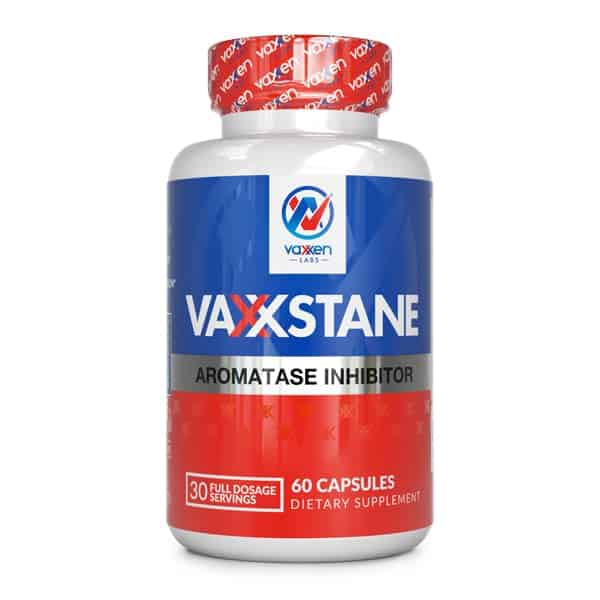 VAXXSTANE

For a big boss-like physique, VAXXSTANE is an essential part of every intense bulking cycle's supplementation and training. Without it, the body is at risk of the annoying side effects of elevated estrogen and cortisol levels such as gynecomastia (man boobs), water retention, bloating, low libido, and sluggish recovery.

VAXXSTANE's revolutionary formula gives you an effective aromatase inhibitor to help (1) eliminate the enzyme "aromatase" that plays a fundamental role in your body's biosynthesis of estrogen, (2) decrease the production of the hormone cortisol, and (3) support weight loss.

During and after your bulking cycle with WHEY XX and AXXIS, VAXXSTANE is constantly hard at work to help stop unwelcome gynecomastia (man boobs), bloating, and other estrogenic side effects. That's why

VAXXSTANE is a must-have addition to the GOLIAS STACK and every bulking cycle.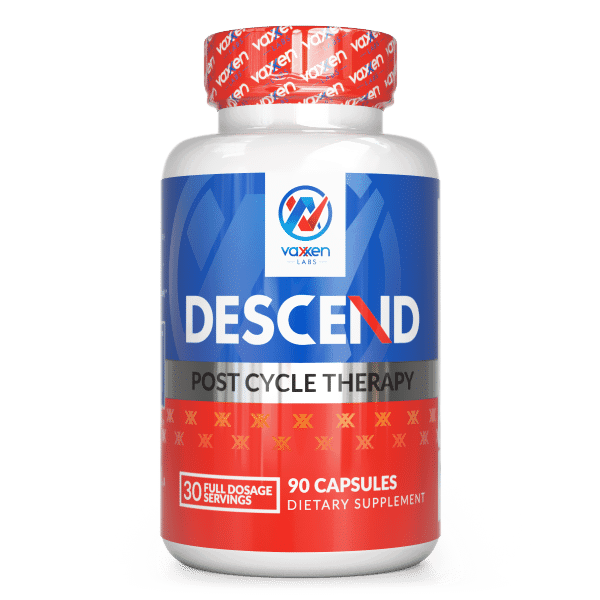 DESCEND

To be successful, every single bulking cycle of die-hard training and supplementation demands an effective post-cycle therapy (PCT). If not, you can lose all of your mass and size gains in addition to facing other nasty side effects.

DESCEND has created the perfect post-cycle therapy to help rebalance the body's hormones and revitalize internal organs. It's a comprehensive PCT specifically designed to help you preserve ALL your mass and size gains, reduce recovery time, elevate energy levels, and recharge the body at the end of your bulking cycle.

After finishing your bulking cycle with WHEY XX and AXXIS, use DESCEND to rebalance hormones, boost testosterone levels, revitalize organs, optimize recovery, and retain results.