Detoxify Stack
$149.97 -10%
Out of stock
Earn up to 135 Reward Reward Points.
Sale!
Detoxify Stack
$149.97 -10%
Out of stock
Earn up to 135 Reward Reward Points.
Save 15.00
** FREE SHIPPING N/A FOR LEFTOVERS –  DOMESTIC SHIPPING STARTS AT $9.99.
Out of stock

GET RID OF TOXINS & IMPROVE YOUR HEALTH
GIVE YOUR ORGANS, CELLS AND BODY THE DEEP CLEANING THEY NEED TO FUNCTION OPTIMALLY!
Your body might be screaming for a good cleaning. A detox could be the answer. Maybe you're feeling a little sluggish? Or maybe you are finding yourself getting sick often? Improve your immunity and get back to feeling amazing with the help of the DETOXIFY STACK.
Detoxify your organs by providing them with the nutrients they need to function properly and maintain your health. When our organs and cells are not healthy, illness can sneak in and take over. By cleaning out all of the toxins present, you can feel like yourself again and maintain your overall health and performance.
By reducing inflammation, fueling the body with high-quality nutrition, combating oxidation at the cellular level, detoxifying the organs, and flooding the cells and muscles with electrolytes, your body has the ability to recover and detox from not only a testosterone boosting cycle, but also the strenuous training programs you put it through.
Don't beat down your body until it's too late. Take preventative action by utilizing the precise ingredients found in the DETOXIFY STACK. When your organs and body are healthy, you can take your training and performance to the next level without limitations. Don't set boundaries, detoxify and break through them!
IN THE STACK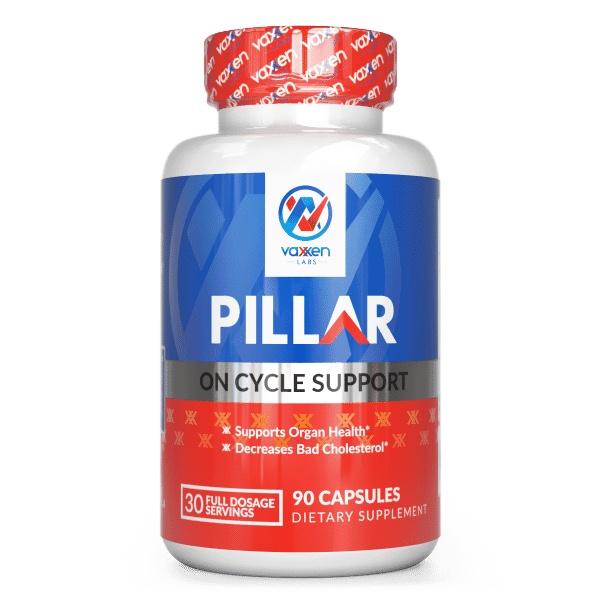 PILLAR

ON CYCLE SUPPORT

Strenuous training and nutritional supplementation place the body and its organs under a substantial amount of stress. That's why it's important to protect and preserve your body's organs from such negative side effects.

PILLAR supports, protects, and detoxifies the liver during cycles of supplementation (even prohormones) and strenuous training protocols. It's also formulated to help the body destroy free radicals, reduce inflammation, combat exercise-induced oxidative damage, and maintain a healthy blood pressure while on-cycle.

While building a peak physique with a quality testosterone booster, you can help take care of the inside of your body – including the liver and prostate – by using PILLAR during your cycle. PILLAR gives your body and organs the support they need to stay healthy and functioning properly.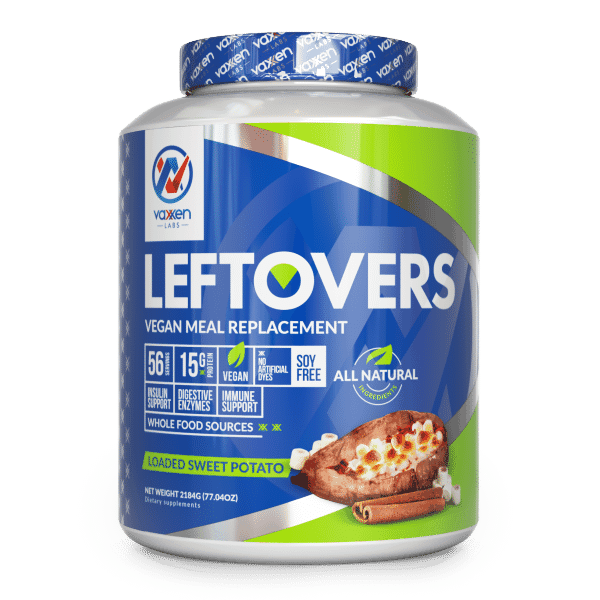 LEFTOVERS

VEGAN MEAL REPLACEMENT

Give your body the nutrition it needs thanks to the innovative meal replacement, LEFTOVERS. This isn't your normal boring "it sat in the fridge forever" type of leftovers. This is the type you are going to want every single day. LEFTOVERS is a quick and easy meal replacement powder that consists of all-natural ingredients that you can feel good about consuming.

Loaded with 15g of high-quality protein per serving and 165 calories, this macro-friendly whole food source powder will provide you with the vital macro and micronutrients your body needs to recover and stay healthy.

This vegan-friendly formulation consists of healthy fats from MCTs which your body can use as energy, organic coconut water to replenish electrolytes and prevent dehydration, pea protein isolate and organic brown rice protein to repair muscles, fruits and vegetables to load up on healthy micronutrients and antioxidants, a digestive enzyme blend to help with digestion, and an immunity support blend that contains probiotics to support a healthy immune system.

LEFTOVERS is something you'll never complain about eating again and again. With the taste of a delicious loaded sweet potato, you might want to go back for seconds.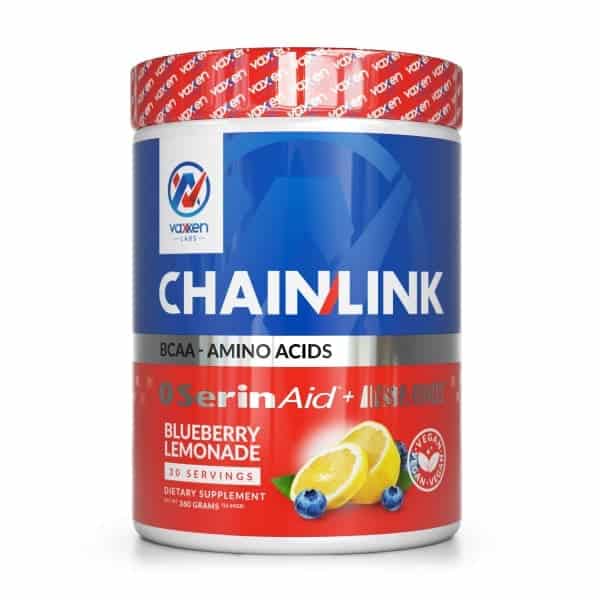 CHAINLINK
INTRA-WORKOUT FUEL
Your time in the gym needs to be spent pushing yourself to the limit. And in order to do that, you need to recover quickly between sets as well as post-workout. Fuel your muscles with the help of InstAminos™ along with SerinAid® to boost cellular functioning and mental focus while the addition of Coconut Water Powder helps with rehydration and replaces lost electrolytes due to intense training.
CHAINLINK provides you with the perfect ratio of Leucine, Isoleucine, and Valine to repair torn down muscle fibers, improve nitrogen retention for optimal muscle growth, and increase your body's natural anabolic effects.
Take your training to the next level by reducing cortisol levels that can cause a cognitive decline, muscle weakness, and fatigue. CHAINLINK is the missing link you're looking for to get the results you desire from your workouts.