Cut Up
$234.96 -23%
Out of stock
Earn up to 180 Reward Reward Points.
Sale!
Cut Up
$234.96 -23%
Out of stock
Earn up to 180 Reward Reward Points.
Out of stock

GET A SHREDDED, RIPPED PHYSIQUE
Incinerate Fat While Building lean Muscle
This legendary Cutting Stack Creates Masterpieces
We've united 4 of our hard-hitting, premier formulas to give you everything you need in a cutting stack. The CUT UP STACK is for those seriously ready to get lean gains, give unwanted fat a prompt send-off, and reveal a ripped hardcore physique most people never achieve. CUT UP helps you get the most out of your training while totally supporting your body during and after your cutting cycle with a potent, powerful combo of premium Vaxxen products. No other cutting stack even comes close.
Individually, every single Vaxxen product in the CUT UP STACK gets the job done. But combine them all, and you ignite a fat-burning firestorm while building lean muscle. CINERATE is simply the best all-round thermogenic for shedding fat like crazy. ANDROXX packs on lean muscles for a ripped, hardcore physique. PILLAR provides your body and organs the support they need during your cutting cycle. Then DESCEND, a potent PCT (post-cycle therapy), helps rebalance hormones, optimize recovery, and retain your ripped results.
Vaxxen's CUT UP STACK offers an unfair advantage, shredded body, and more lean muscle for anyone ready for real, rapid results. Insane gains, more muscle, and a lot less fat are all within your reach. Break through plateaus, and laugh at physical limitations. Unleash your body's full potential. Achieve the perfect physique. Get Vaxxen's CUT UP STACK for 4 weeks of fat burning and lean muscle gains.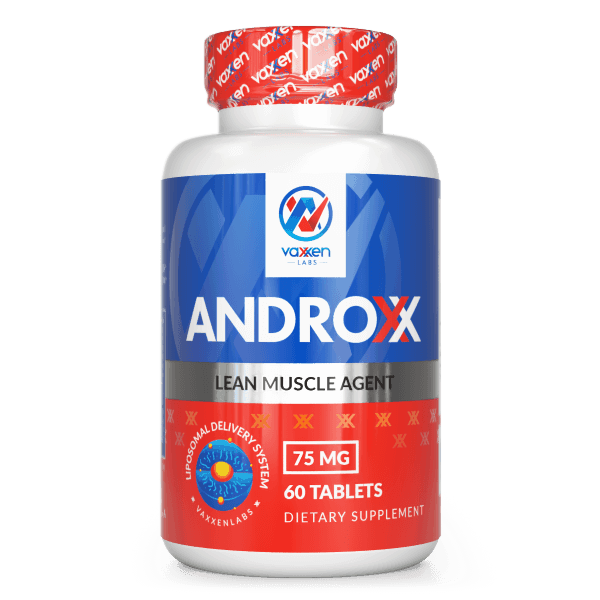 ANDROXX

LEAN MUSCLE AGENT

While carving the fat away from your masterpiece, it's important to pack on all the lean muscle possible. That's what ANDROXX does. It's an enhanced lean muscle-builder with a powerful two-step process for boosting testosterone within the body and working nonstop against those unwanted estrogenic effects such as water retention and bloating.

Plus, ANDROXX helps you preserve your hard-earned muscle gains during the cutting cycle with CINERATE. Stacking ANDROXX with CINERATE helps bring out dry, lean muscle gains for a hardcore, ripped physique.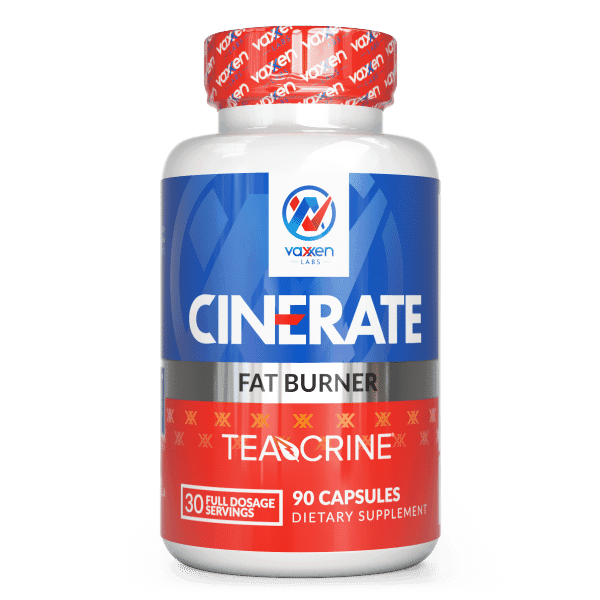 CINERATE

THERMOGENIC FAT BURNER

Excess body fat stands between you and a ripped, badass physique. To reveal the hardcore muscle underneath, your body has to enter a caloric deficit, forcing fat to be burned for fuel. CINERATE is a potent all-in-one thermogenic formula that helps you shed fat while decreasing appetite, increasing energy, and improving focus.

Combining CINERATE with ANDROXX, PILLAR, and DESCEND gives you a complete cycle of fat-burning, lean muscle gains, support, and post-cycle therapy. This stacked powerhouse helps you get the most out of every workout while simultaneously igniting a fat-burning firestorm. The result? A shredded, muscular body.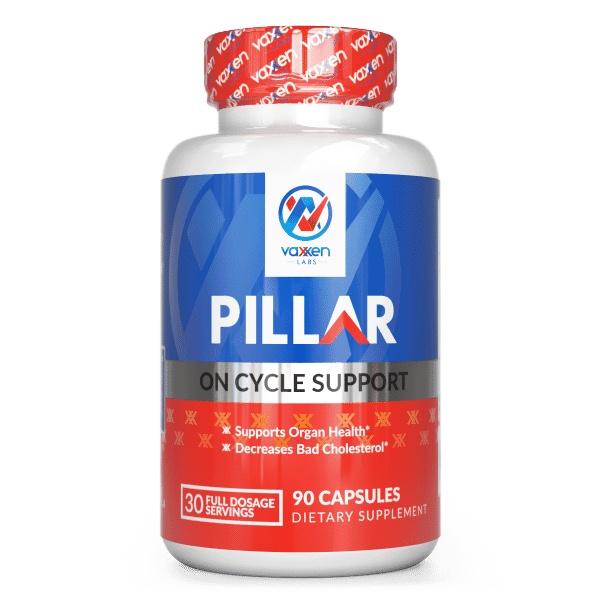 PILLAR

ON CYCLE SUPPORT

Vigorous training and nutritional supplementation can place stress on the body and its organs. Protecting and preserving your body's organs from such negative side effects is important.

PILLAR protects, supports, and detoxifies the liver during your cutting cycle and intense training cycles. It's formulated to help reduce inflammation, destroy free radicals within the body, fight exercise-induced oxidative damage, and sustain a healthy blood pressure while on a cutting cycle.

While creating a seriously shredded physique with ANDROXX and CINERATE, take care of the inside of your body by using PILLAR during your cutting cycle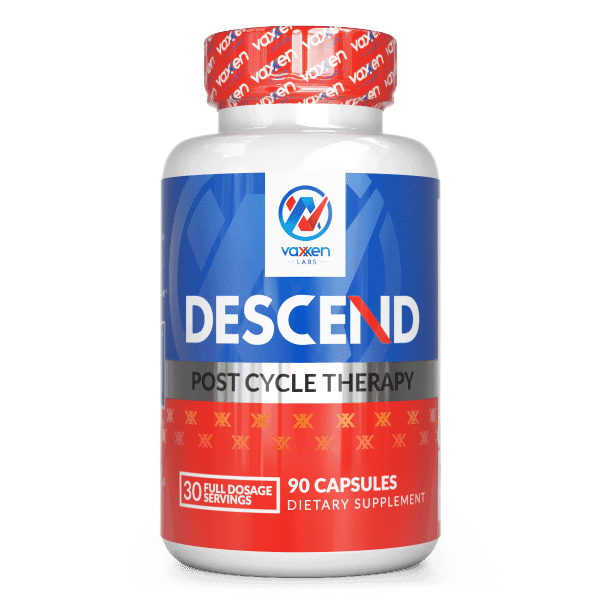 DESCEND

POST CYCLE THERAPY

Every successful cutting cycle of supplementation and intense training requires a pre-planned post-cycle therapy (PCT). Otherwise, unpleasant side effects result, such as loss of lean muscle gains and the accumulation of unwanted body fat.

DESCEND is an effective post-cycle therapy that helps restore the body's hormones and internal organs to peak levels. Its special PCT formula is designed to help you retain all your lean muscle gains, increase energy levels, revitalize the body, and decrease the recovery period at the end of your cutting cycle.

Once you've completed your cutting cycle with ANDROXX, CINERATE, and PILLAR, be sure to use DESCEND for optimal hormone rebalancing, recovery, and results. Every dose of DESCEND also contains special ingredients to promote increased natural testosterone levels while revitalizing the liver, kidneys, prostate, and other major organs.