Before & After
$76.98 -10%
Out of stock
Earn up to 69 Reward Reward Points.
Sale!
Before & After
$76.98 -10%
Out of stock
Earn up to 69 Reward Reward Points.
Out of stock

YOUR BEFORE & AFTER WILL BE EPIC
THIS BEFORE & AFTER STACK IS THE ULTIMATE PRE/POST COMBO
We've taken our revolutionary pre-workout, FULCRUM, and combined it with our delicious post-workout protein powder, WHEY XX, to create an essential stack that can be used by anyone. Regardless if you are currently cutting or bulking, an athlete or gym rat, the BEFORE & AFTER STACK will help you push your body to the limits in the gym while helping your muscles recover and transform after you drag yourself home. This perfect combo helps support your fitness and physique goals by energizing your workouts and feeding your muscles.
Two of the hottest categories in the industry these days are pre-workouts and protein powders – so, it only made sense to combine FULCRUM and WHEY XX to give you a powerful BEFORE & AFTER STACK. FULCRUM includes powerful ingredients that work synergistically to help provide you with enhanced endurance, improved performance, skin-tightening pumps, and smooth energy that lasts. WHEY XX provides a delicious treat any time of day to help feed torn down muscles and aid in the rebuilding process.
The combination of these two products provides you with the yin and the yang you need to keep progressing with your physique goals. Break PR's and build quality muscle with the help of the BEFORE & AFTER STACK
IN THE STACK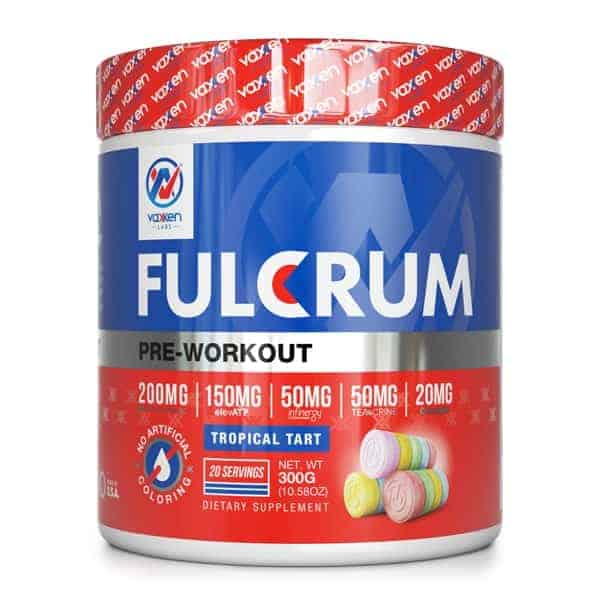 FULCRUM

POWERFUL PRE-WORKOUT

This powerhouse of a pre-workout will help take your workouts to a whole new level. A formula so powerful that you might have never experienced anything like it been before. It has the ability to help (1) reduce fatigue and exhaustion, (2) improve endurance, (3) enhance performance, (4) attain skin-tightening pumps, and (5) boost energy levels.

The formulation found in FULCRUM is loaded with 5 patented ingredients with clinical studies to back their claims and allow you to get the most out of each and every rep. Spark the production of ATP to fuel your workouts without jitters or crashes, improve nutrient absorption to ensure you benefit from ALL the ingredients in FULCRUM, and give yourself a better opportunity to increase lean mass gains and muscle growth by enhancing your strength and stamina. Break through plateaus and PRs during the most grueling workouts with the help of FULCRUM.

Your workouts will never be the same thanks to the potent formula found in FULCRUM. Combine FULCRUM with the muscle-building properties found in WHEY XX and you have yourself the ability to completely transform your physique.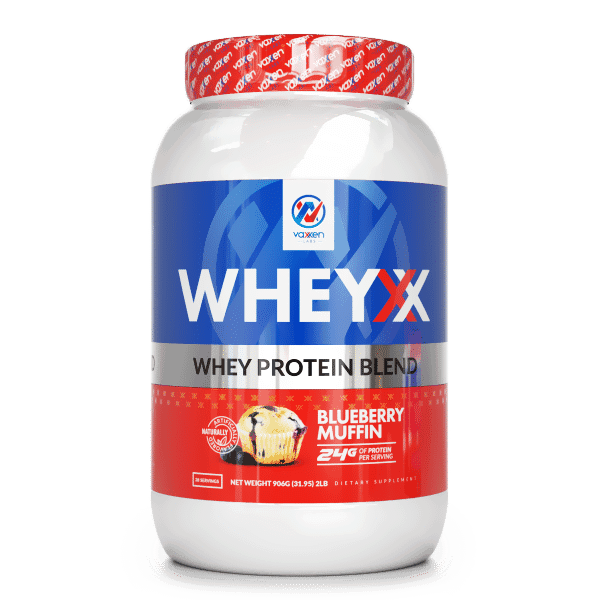 WHEY XX

PREMIUM WHEY PROTEIN BLEND

Promote more muscle growth, protein synthesis, and a bigger, more muscular physique with WHEY XX. Your body requires high-quality protein to help (1) repair the muscles you break down in the gym, (2) build new muscle, and (3) recover. WHEY XX is a premium whey protein blend formulated with whey protein concentrate, whey protein isolate (WPI), sunflower creamer, and two digestive enzymes so you get bigger, better, and faster results.

WHEY XX gives you 24 grams of high-quality protein per serving and only 125 calories with almost no fat or carbs. Reaching your daily protein requirement while keeping carbs and calories to a minimum is now easier than ever. Increase size, mass, and muscle without gaining a bunch of body fat.

Energize your body with FULCRUM and follow it up with the most delicious protein shake you'll ever drink, WHEY XX. Let the gains begin!