3 Wisemen
$239.97 -15%
Earn up to 205 Reward Reward Points.
Sale!
3 Wisemen
$239.97 -15%
Earn up to 205 Reward Reward Points.

TRIGGER EXPLOSIVE MUSCLE GROWTH
Experience Maximum Muscle-Building
The 3 Wisemen Stack Works Wonders
Look no further for an advanced, completely legal muscle growth stack. We've put together 3 of our revolutionary, hard-hitting formulas to help you achieve explosive muscle growth. The 3 WISEMEN STACK is for anyone seeking maximum muscle gains and faster recovery.
You'll blast past plateaus, experience super-fast gains, and finally build the physique you deserve with this superior stack of premium Vaxxen products. If muscle mass and size matter to you, then 3 WISEMEN will help you maximize both for monster-sized muscle growth.
Alone, each anabolic product in this stack is carefully formulated to bring about dynamic, rapid results. But when they are combined in this spectacular synergistic trilogy, you can expect jaw-dropping, in-your-face muscle gains in weeks instead of months. Use ANDROXX to tap into massive lean muscle gains.
Boost your body's size, mass, and muscle with AXXIS. And get the extra support you need for even more lean muscle mass with NOREXX – a potent pro-anabolic precursor that that packs a punch delivering amazing results. Vaxxen's 3 WISEMEN STACK triggers massive muscle growth in three different ways to help you unleash untapped resources required for bigger, better muscles. Experience explosive muscle growth. Build a body that commands respect and awe. Get Vaxxen's 3 WISEMEN STACK for real results in as little as 3 to 4 weeks.
IN THE STACK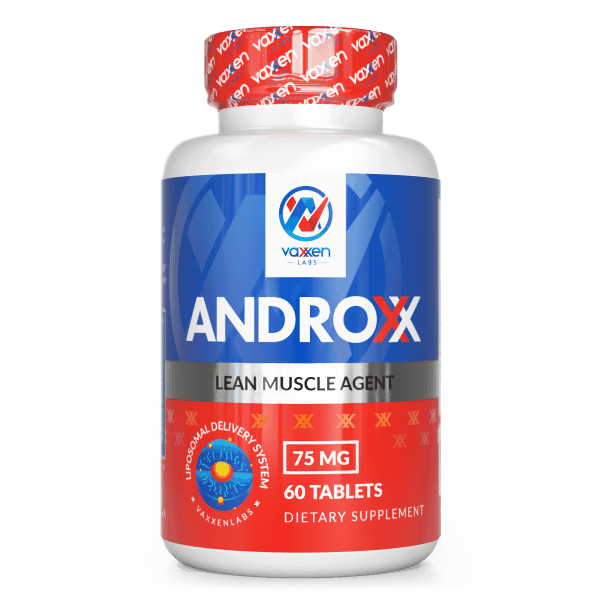 ANDROXX

LEAN MUSCLE AGENT

Ready for more lean muscle and rapid gains? ANDROXX is a cutting-edge muscle-builder that uses an effective two-step process to increase testosterone levels in the body without undesirable estrogenic effects. The result? Accelerated strength and lean muscle gains.

ANDROXX uses a patented liposomal delivery system and "time-releasing" esters for optimal dry, lean muscle gains. The esters (4 androstene-3b-ol, 17-one Undecanoate; 4 androstene-3b-ol, 17-one Caprylate) help enhance testosterone, thickening of the muscles, and muscle growth. The liposomal delivery system protects the supplemental compounds to boost bioavailability and absorption of every dose for better, faster results. Stacking ANDROXX with AXXIS and NOREXX helps you escape ordinary results and maximize muscle growth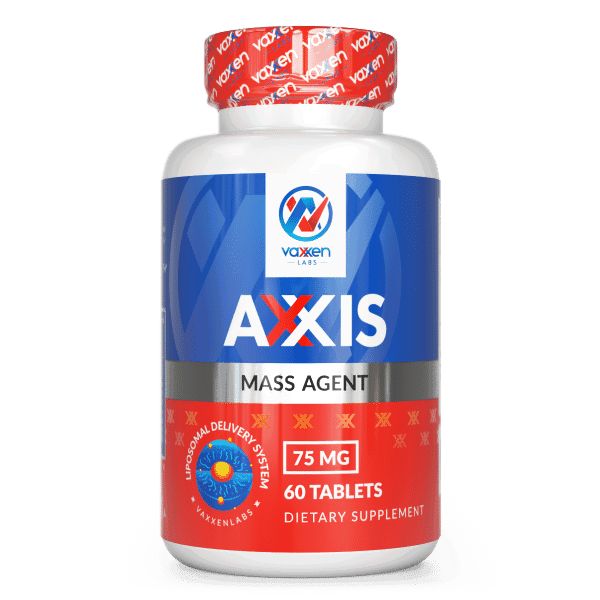 AXXIS

MASS AGENT

If you're ready to experience monster mass and size gains, AXXIS helps you get the job done – even if you're a hardgainer.

AXXIS gives you our most potent mass-building anabolic agent that was specifically formulated to stimulate rapid size and strength gains. It's a prohormone that the body can produce naturally, known as 4-DHEA(dehydroepiandrosterone). Inside the body, DHEA's role is to boost the production of testosterone and estrogen. The result is improved blood flow to muscles, production of essential hormones, muscle strength, and more.

When you stack AXXIS with WHEY XX (and the other formulas in this stack), you can expect massive size, strength, and muscle gains. If you're serious about bulking up, you need AXXIS and the GOLIAS STACK.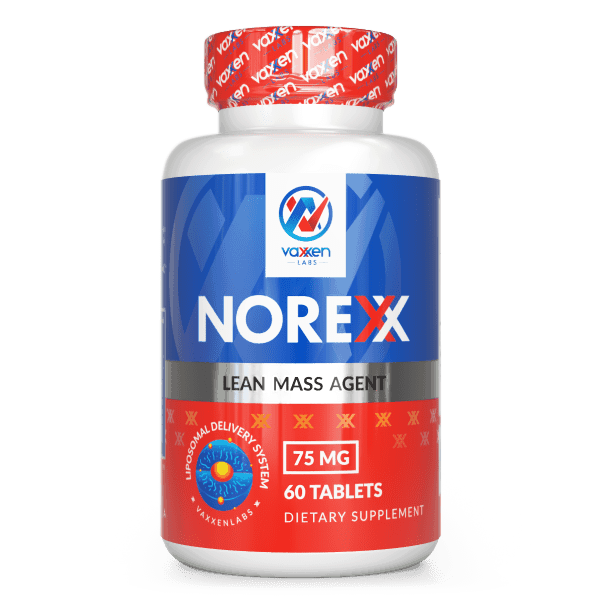 NOREXX

LEAN MASS ANABOLIC AGENT

For impressive muscle growth, consistency is key. You need to maximize the time your body is in an anabolic state. This is where NOREXX comes in. It is a potent pro-anabolic precursor that's six times more anabolic than testosterone. Plus, the body metabolizes NOREXX slower than testosterone for significantly lower estrogen conversion.

What makes NOREXX so effective is 3 carefully selected ingredients: (1) a powerful pro-hormone, (2) two time-releasing esters, and (3) the liposomal delivery system. That's why stacking NOREXX with AXXIS (4-DHEA) and ANDROXX (1-DHEA) will help you build the muscular body you deserve.